London, Paris, Stockholm, Brussels, Manchester and Nice – the list of cities hit by terrorism continues to grow by the month. While this has seen volumes of page space devoted to try and explain the reasons behind the carnage, scant attention has been given to the use of urban design as an anti-terror weapon. But what if we could use smart design and architectural innovation to help prevent this scourge? Could better urban design help in the fight against global terror?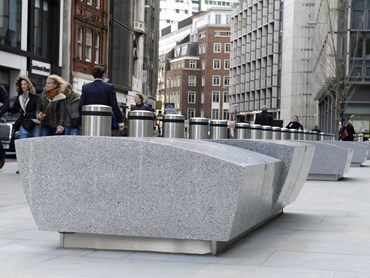 The concept of attenuating public space to improve public safety is nothing new. Ever since 'The Troubles' of the 1970s and 80s, the UK has changed and redesigned parts of Belfast and Londonderry in Northern Ireland a bid to better cope with future IRA attacks.
As for the US, since September 11, 2001, America's architects have been on a steep learning curve on how to balance between designing for aesthetics and designing for public safety.
Today this scenario has more resonance considering that since 2007, more people than ever in human history are residing in urban centres as opposed to rural ones. By 2050, it has been estimated that up to 75 percent of the global population will be classified as being urban.
This massive increase in urban habitation invariably means an increase in high-density living. The irony being of course, when it comes to public safety and social cohesion, high-rise and high-density structures rarely make the list of final designs.
In New York City, one popular public safety feature has been the addition of bollards to many public spaces. But these were not just any old bollards – in the city's famed financial district, these bespoke bollards are designed to be also used as street furniture and aesthetic enhancements.
However, while it's easier to redesign (or re-engineer) a relatively simple item like a bollard – entire buildings, and for that matter, whole neighbourhoods, are a very different proposition.
Considering the need for safety usually trumps most other human needs, perhaps it's time to consider combining the need for beauty with the need for safety especially in an era that bears the burden of the "ugliness of terrorism". Can architecture and smart design help prevent terrorism? | Architecture And Design